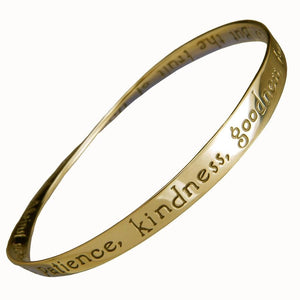 14K Gold Fruit of The Spirit Mobius Bracelet
Laurel Elliott
Regular price $2,430.00 $1,999.00 Sale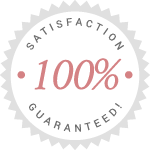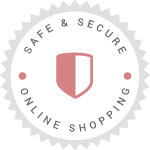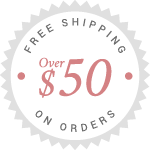 Solid 14K gold mobius bracelet is a special gift that will be remembered for years!
Features Scripture inscription from Galatians 5:22-23..."But the fruit of the spirit is love, joy, peace, patience, goodness, faithfulness, gentleness and self-control." An enduring message for the Christian faith.
This item is custom made. Please allow approximately 2 weeks to ship. We do not accept returns on this item. Please make sure the size is correct before ordering. 
Due to the price of this item, we must be provided with your credit card issuer's phone number so that we can confirm the order has been authorized by the cardholder.
Mobius bracelet design

14K gold

Size: 7 7/8" inner circumference. 1/4" wide

Made in the U.S.A.

Hand crafted